Books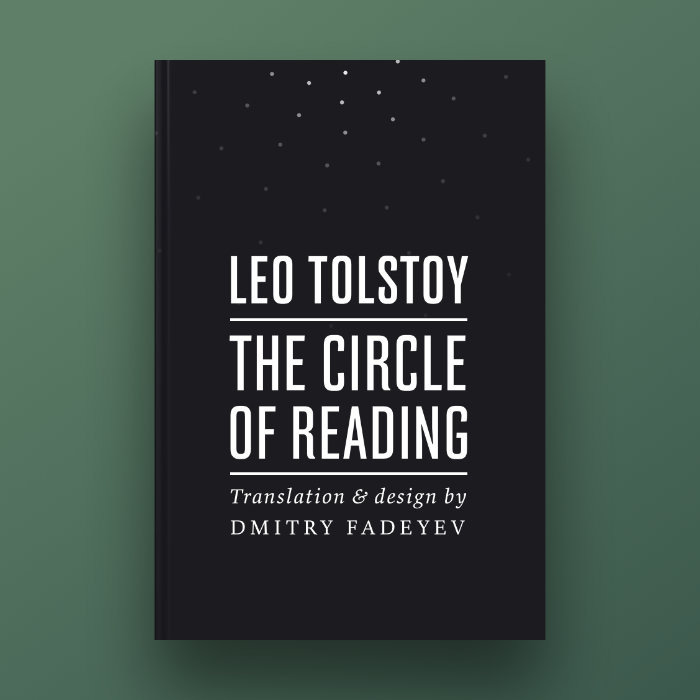 The Circle of Reading
by Leo Tolstoy, Translated by Dmitry Fadeyev
Leo Tolstoy spent the last decade of his life collecting the wisdom of the ages in search of the answer to life's most important question: how should one live? The result is The Circle of Reading: selected quotations from the wisest people fo all time grouped by topic for every day of the year. The breadth of Tolstoy's selection is extraordinary: from the ancient philosophers of Greece, Persia, China and India, right up to the philosophers of the 19th century France, Germany, England and America, including all major religions of the world. Tolstoy ties the ideas together using his own thoughts on a variety of topics: faith, knowledge, wealth, kindness, self-perfection, and much more. Available to read for free online and as a daily newsletter.
Selected Short Stories
by Leonid Andreyev, Translated by Dmitry Fadeyev
A selection of short stories by Leonid Andreyev (1871–1919), known as the father of Russian Expressionism. Andreyev's dark prose offers a piercing, pitiless glance into the heart of the human condition. Story selection includes: "Judas Iscariot and the Others," "Lazarus," "Ben-Tobit," "The Book," "In the Train," "The Present," "Carelessness," "The Earth," "The Wall," "What the Jackdaw Saw," "Life Is Wonderful for the Resurrected" and "The Curse of the Beast." Available to read online via an honor system (please pay by buying the ebook if you enjoyed it), and as a paperback on Amazon (links on the website).
---
Thanks for reading Falltide! Subscribe for free to receive new posts and support my work.